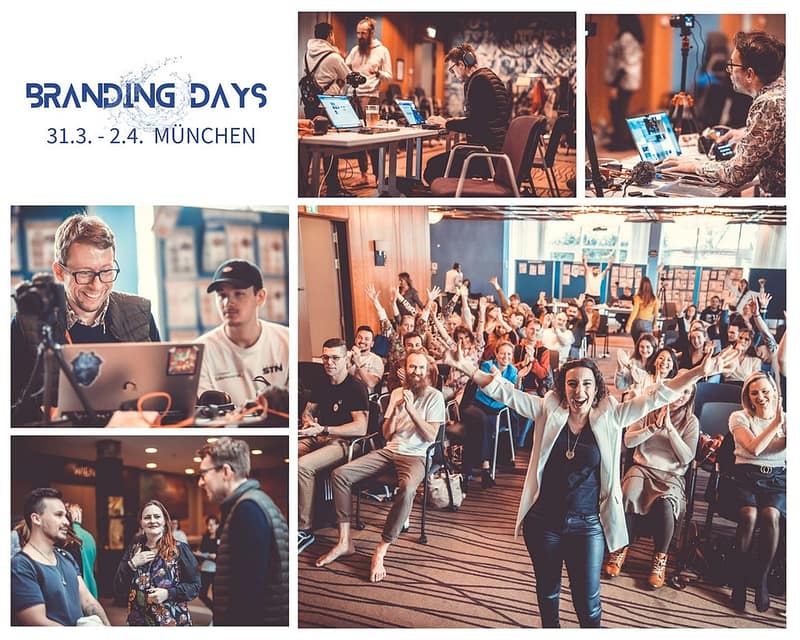 Growing Your Event Online: The Benefits of Live Video Streaming
22 hours of input, 15 experts, 9 presentations, 8 workshops, several networking events… It was the longest live event streaming, I have ever managed: The Branding Days from 31.03 to 02.04 in Munich/Germany. This case study article highlights the benefits of live video streaming for events, such as attracting a wider online audience, increasing revenue, and providing a seamless viewing experience.

The Munich Branding Days combine Marketing, Self-Mastery and new purposeful working in an innovative way. As a new event on the German event market, we needed to come up with creative ideas to make the event known and accessible to more people. That's when live video streaming came into play.
Here is how live video streaming of the in-person event has made a great difference:
We used multistreaming technology to live-stream the event on the multiple social media profiles of the event's contributors at the same time. This finally means the event was viewable on more than 15 profiles on LinkedIn, Facebook, and YouTube simultaneously.

Our technical platforms,🔗 

Ecamm

 and 

🔗Restream

, provided stable and non-stop streaming in high bandwidth for eight hours, ensuring a seamless experience for our audience.

We were thrilled to see new viewers keep logging in and joining the event's vibes as if they were with us in person.

With five camera perspectives, viewers had the feeling of being right up close.

The camera's positioning was very flexible due to a slim setup with wireless cameras. This even allowed the integration of a Steadicam that transmitted live videos in motion.

Thanks to graphics and text overlays, the transmitted image always had the look and feel of the branding days and aroused curiosity.

During the broadcast, we provided further contextual information such as contacts to speakers. Especially displaying links to access to sign up for the next event proved to be very valuable.

Overall, the event could be streamed with high quality, close to professional TV production – at a fraction of the cost.
The Branding Days attracted over 100 participants to the  Smartvillage event venue in Munich. The same number was attracted online guests. Observing stats from one LinkedIn channel, around 10 to 15 participants followed each of the 10 sessions.
This event was to explore possibilities, and I am convinced that this is just the beginning. I am grateful to have contributed high-quality and affordable live-streaming to promote and grow the event in the future.
How can you grow your event through live video streaming?
Reaching out with your event to an online audience is easier than you think. A live streaming expert can help you to connect multiple social platforms, connect wireless high-definition cameras, and place them around the venue. Your event will be streamed on social media like a professional TV network, connecting hundreds of people from all over the world. 
What are the benefits of live event streaming? 
Live streaming your event, you will not only gain new followers: You can earn additional revenue from online tickets and monetize the recordings. So, your next live event is your opportuntiy to increase visibility and profits. 
Are you looking for an expert in live streaming your event? I am happy to give you guidance and support. Contact me for a free discovery call.
I am Daniel Schwenger, a digital marketing specialist and YouTube Influencer in Geneva, Switzerland. I help thought leaders and business owners to share an authentic message, look good on camera and gain trust, engagement, and clients.
Would you like to be stream your next event to be streamed online like in the style of a professional TV production? Let's arrange a discovery call and find out how I can support you.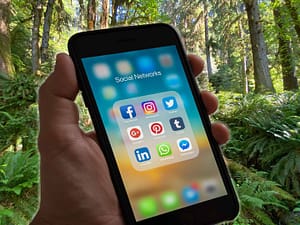 If you've ever felt like managing your social media presence is like being trapped in a jungle with no end in sight, you're not alone. Many of us struggle to maintain an active online presence while juggling various other tasks. But there is light at the end. Neuelink is here to change the game with affordable Social Media Management automation. Say goodbye to the heavy burden of managing your online presence as Nuelink empowers you to plan, schedule, and automate your content affordably. Don't miss the limited-time lifetime deal available until September 30, 2023, for just $87, and reclaim precious time for your big visions.
Read More »