You would like to be interviewed and present your expert knowledge in a casual and professional context.  I help you to properly prepare, lead and film the interview for you.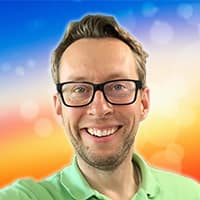 Working as a broadcast journalist and influencer, I conducted more than 200 interviews in a live TV studio setting. What I learned there helps me a lot today in my work as a live video coach.
Technical preparation and the right mindset is key to deliver an interview performance with the best energy and confidence.
How about having an experienced expert help you with your interview and media training?

This is how I help you to prepare for your interview
You contact me for a free discovery call
We find out more information about your objective and prepare questions
We meet for a 1:1 interview and recording session

Find more related Information
Follow me on these networks

Related Keywords: interview tips, interview preparation, live stream interview, stage fright,fear of interviews, interview phobia, fear of interview is called, fear of interviews, how to overcome fear of interview, how to get over fear of interviews, how to overcome fear of job interviews, good interview questions to ask, good interview vs bad interview, good interview skills, good interview questions, good interview answers, good interview tips, good interview examples